Does Homeopathy Work?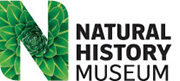 Is there evidence that this popular complementary therapy works? Join the debate and find out more.
As homeopathy becomes increasingly popular, with an estimated 400,000 users, several questions remain unanswered. Is there any evidence it works? Reviews of clinical trials fail to provide convincing evidence, yet it is available on the NHS. Should it be? Homeopathic products can legally claim to cure ailments, is this right when their effectiveness is still contested by many scientists?
Join us to debate the evidence on both sides with Dr Peter Fisher, Clinical Director of the Royal London Homeopathic Hospital and Dr Ben Goldacre, medical writer and broadcaster, and decide for yourself.
This event is free, but booking is required; please call 020 7942 5555. The event takes place in the Darwin Centre (entrance via Queensgate). This event is free of charge. Refreshments will be provided.
Register to tell a friend about this lecture.
Comments
If you would like to comment about this lecture, please register here.