Placebos and the Power of Belief - Professor Irving Kirsch
THIS EVENT HAS BEEN CANCELLED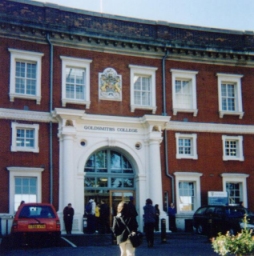 Psychologist Professor Irving Kirsch talking about "Placebos and the Power of Belief" at Goldsmiths College.
The Anomalistic Psychology Research Unit (APRU) was established in 2000 primarily to provide a focus for research into the psychology of paranormal beliefs and anomalous experiences. Since then, the unit has become both nationally and internationally recognised as one of the most authoritative and innovative parapsychological research centres.
To extend the lectures and events based at the University, a series of invited speakers have recently been confirmed to attend and present a lecture exploring their particular specialist area of Psychology or
Parapsychology.
How far does the power of belief extend?
To what extent does therapeutic success depend on the mental state of a patient?
How does previous experience or knowledge affect future beliefs?
On Tuesday January 16th, Professor Irving Kirsch will be speaking about Placebos and the Power of Belief. As such, we would like to extend an open invitation to you and anyone else who may be interested.
The lecture is completely free and is based at Goldsmiths College. It is due to start at 4:10pm. Further details about the unit or event can be found at :
http://www.goldsmiths.ac.uk/apru
Alternatively, further information can also be obtained by emailing me at :
mark.williams@gold.ac.uk
We hope to see you there!
Register to tell a friend about this lecture.
Comments
If you would like to comment about this lecture, please register here.