Gramsci, Marxism and Religion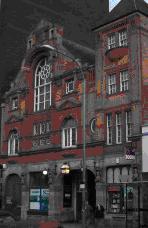 See title
Richard Johnson is brilliant at making hard sounding topics understandable. Richard, a retired professor, is effective lecturing to school students and adults alike. Gramsci has influenced our thinking about the nature of our world far more than we know; come and find out how and why.
Register to tell a friend about this lecture.
Comments
If you would like to comment about this lecture, please register here.