The Role and Effectiveness of the Backbench Labour MP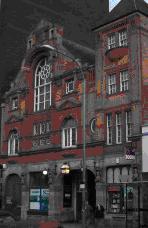 See title
Sir Peter Soulsby MP: The Role and Effectiveness of the Backbench Labour MP. Peter started as a teacher in Leicester in about 1970, but has been involved in Leicester Council over many years. He is now, of course, one of Leicester's representatives at Westminster. What do these people do with their time down in the capital? Come and hear our MP tell you himself.
Register to tell a friend about this lecture.
Comments
If you would like to comment about this lecture, please register here.