Why Bother with Wagner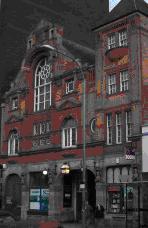 See title
John Florance: Why Bother with Wagner?. The genial and popular anchor man from Radio Leicester, and frequent newspaper columnist, is not just a jingle spinner between the chat. He is deeply involved in music and a member of The Wagner Society. With the help of CDs and DVDs he will make this mega-powerful music come alive and meaningful.
Register to tell a friend about this lecture.
Comments
If you would like to comment about this lecture, please register here.