A Composer Between Two Worlds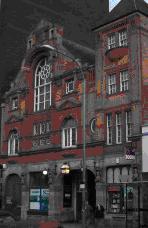 See title
Sonia Grossner A Composer Between Two Worlds. Sonia was born in England and studied in East Germany. She is one of those artists who composes music because, like many composers, she has to. A pupil of Gavin Bryars she tells of her struggle to gain acceptance and performances of her works. She will illustrate with excerpts from CDs of them.
Register to tell a friend about this lecture.
Comments
If you would like to comment about this lecture, please register here.