Workers Control in Factories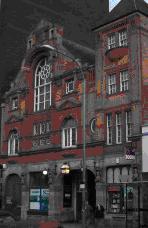 See title
Maurizio Atzeni Workers Control in Factories. Maurizio, who works at De Montfort University, has undertaken a great deal of first hand research into worker/boss relations: especially in car factories in Argentina, where he looked at what drives workers to take strike action.
Register to tell a friend about this lecture.
Comments
If you would like to comment about this lecture, please register here.