The Stamford Raffles Lecture - Steve Jones "Is man just another animal?"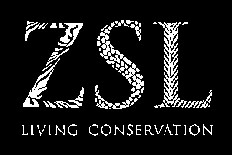 The Stamford Raffles Lecture is the foremost event in ZSL's annual programme of scientific meetings. Established in 1995, the lectures have been given by eminent speakers on a wide range of zoological topics. This year we are delighted that Steve Jones, Professor of Genetics at UCL will present the lecture.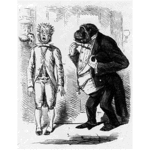 The completion of the human and chimpanzee genome sequences was a triumph of comparative anatomy. It proved (as if any biologist doubted it) Darwin's contention in The Descent of Man that "Man still bears in his bodily frame the indelible stamp of his lowly origin". I will talk about the similarities - and the differences - between our own DNA and that of our relatives and about what that tells us about our own taxonomic position as medium-sized mammals.
More importantly, I will try to go beyond comparative anatomy to ask whether that science helps us to understand what we are as human beings, rather than merely as rather unspecialised primates. Gilbert and Sullivan once claimed that "Darwinian man, though well behaved, at best is only a monkey shaved". I will ask how right, or otherwise, they may have been.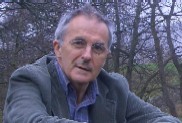 Speaker(s):

Date and Time:

19 June 2007 at 6:00 pm

Duration:


1 hour

Venue:


ZSL London Zoo's Meeting Rooms
Regent's Park (Outer Circle)
London
NW1 4RY
0207 449 6227
http://www.zsl.org/science/scientific-meetings
Show map



Organised by:


The Zoological Society of London
See other talks organised by The Zoological Society of London...

Tickets:

TBC

Available from:

Please note that the times and admission price for this event are to be confirmed. To register your interest, please contact Joy Miller, Scientific Meetings Coordinator, Zoological Society of London, Regent's Park, London NW1 4RY or joy.miller@zsl.org or please call +44 (0) 207 449 6227.

Additional Information:

If you would like to be added to our e-mailing list for future meetings, please contact joy.miller@zsl.org
Register to tell a friend about this lecture.
Comments
If you would like to comment about this lecture, please register here.