Social Policy, Economic Development and Income Inequality: Latin America in Comparative Perspective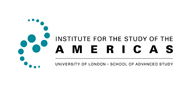 A two-day conference exploring the interrelations between economic activity and social policy in Latin America
This is the first of two seminars devoted to discuss new approaches in welfare provision with a focus on inequality. Drawing on insights from the 'Varieties of Capitalism' and welfare regimes literature in developed countries, we aim to explore the interrelations between economic activity and social policy in Latin America, and to theorise the different systems of social provision that prevail in the region. We will focus on the links between the spheres of production and distribution, taking into consideration the combined effect of economic and social models. Particular consideration will be given to:
- The role of social policy in the organization of production and the determination of distributional outcomes through the primary distribution of income and the process of redistribution;
- The restrictions that the organization of production (e.g. dominance of informal markets in Latin America) can impose in the organization of social policy;
- The existence of different development models that build different links between economic and social policy; while some social corporatist models recognize the complementary role that both play, liberal versions see them in tension and contradiction.
Speaker(s):

For the full list of speakers http://americas.sas.ac.uk/even | talks


Date and Time:

31 May 2007 at 10:30 am

Duration:


Full Day

Venue:


Institute of Advanced Legal Studies
Charles Clore House
17 Russell Square
London
WC1B 5DR
020 7862 5800
http://ials.sas.ac.uk
Show map



Organised by:


Institute for the Study of the Americas
See other talks organised by Institute for the Study of the Americas...

Tickets:

£10

Available from:

Please download registration form from http://www.americas.sas.ac.uk/events/events.php or contact Olga Jimenez on olga.jimenez@sas.ac.uk or 020 7862 8871

Additional Information:

Conference is organised by the Institute for the Study of the Americas, University of London and the Instituto de Investigaciones Sociales, University of Costa Rica
Event is funded by the British Academy UK-Latin America and the Caribbean Link Programme
Register to tell a friend about this lecture.
Comments
If you would like to comment about this lecture, please register here.