Faith Schools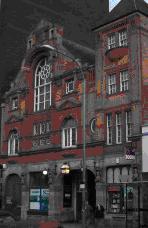 Allan Hayes, who was prominent in the successful campaign against a second CofE academy in Leicester, will review the situation and what can be done.
One third of our state schools are paid for out of taxes but controlled by and in the interests of the Church of England or the Catholic Church.
The number of these "faith schools" is increasing and other faiths are demanding the same privileges.
Stay after the talk for light refreshmens and an informal chat with the speaker and other members.
Register to tell a friend about this lecture.
Comments
If you would like to comment about this lecture, please register here.