Palestine Film Series: The children of Ibdaa: To Create Something Out of Nothing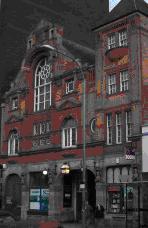 This is about the lives of several adolescents in a Palestinian children's dance troupe in the west Bank
They use their performance to express the history, struggle and aspirations of the Palestinian people, specifically the right to return to their homeland. The video offers insight into their families displacement from villages in historical Palestine to the emotionally and distressful aspects of life in a refugee camp.
Stay after the talk for light refreshmens and an informal chat with the speaker and other members.
Register to tell a friend about this lecture.
Comments
If you would like to comment about this lecture, please register here.