The Strange Case of Intelligent Observers in the Cosmos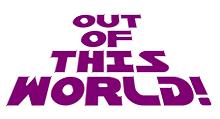 Is the Universe a tiny bubble of a much larger Multiverse? Find out!
If a tree falls in the forest, and nobody is there to hear, does it make a sound? This age-old question is similar to one that cosmologists have been asking about the latest scientific discoveries about the Universe. Could the Universe be said to "exist" if the laws of physics precluded the evolution of intelligent observers? Another tantalizing idea is that the observable Universe is just one tiny bubble of a much larger Multiverse, throughout which the very laws of physics might be changing. Dr Roberto Trotta, from Oxford University's Department of Astrophysics, will explore this fascinating twilight zone at the frontiers of knowledge where science, philosophy and speculation meet and often merge.
Speaker(s):

Date and Time:

30 July 2007 at 7:30 pm

Duration:


1 hour

Venue:


Science Oxford Live
1-5 London Place
Oxford
OX4 1BD
01865 810000
http://www.scienceoxfordlive.com

More at Science Oxford Live...

Tickets:

£3 (SO Friends free)

Available from:

Please book for this event at:
01865 728953 or
events@oxtrust.org.uk

Additional Information:

www.scienceoxford.com
Register to tell a friend about this lecture.
Comments
If you would like to comment about this lecture, please register here.