Saving Gorillas: understanding threats to and finding solutions for their conservation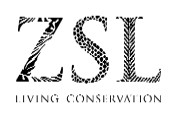 This meeting will give an overview of gorilla taxonomy, distribution and populations and will consider the threats to - and potential conservation solutions for - the last remaining wild gorillas.
Publicity on the killing of several mountain gorillas in DRC's Virunga National Park and the success of two of ZSL's gorilla-focused conservation initiatives, the 'Gorilla Kingdom' exhibit and a BBC Saving Planet Earth programme featuring ZSL's gorilla conservation project in Gabon, highlight people's continuing fascination with and support for these great apes.

IMAGE CREDIT: Jean-Denis Kramkimel
In this meeting we begin with an overview of gorilla taxonomy, distributions and population sizes, and then consider conservation of the last remaining wild gorillas, using overviews and case studies of different subspecies to demonstrate their particular threats and potential solutions, under very different political, social, economic and environmental climates.
For example, one commonly-lauded tool for gorilla conservation is ecotourism, so we evaluate whether it really can help ensure the long-term survival of these different subspecies. Is it always a risk worth taking, and if not, what alternatives are there?
Organised by Dr Noëlle Kümpel, Bushmeat and Forests Conservation Programme, ZSL and Department of Anthropology, University College London
Register to tell a friend about this lecture.
Comments
If you would like to comment about this lecture, please register here.