Seahorses and Pipefish in the North Sea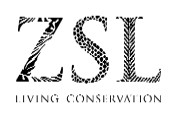 This meeting will discuss theories behind the population increase of syngnathids in Britain's coastal waters and the possible impacts this will have on other species.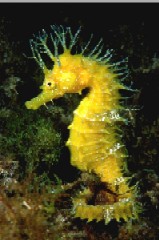 IMAGE CREDIT: Peter Ryngaert
There has been a rapid and dramatic increase in numbers of snake pipefish (Entelurus aequoreus) occurring in the sea around northern Britain. Whilst these major outbreaks of previously rare species do occur in marine ecosystems, the reason for this population explosion is currently unclear. The increase in numbers and range expansion will have an effect on the food web dynamics and snake pipefish have been increasingly reported in the diet of many species of seabird breeding in colonies around the UK, often with detrimental consequences.
This ZSL Scientific Meeting will discuss theories behind the population increase and possible impacts.
Have there been changes in distribution and abundance in other members of the Syngnathid family too? People are often surprised when they find out there are seahorse populations in Britain coastal waters. Find out about the resident species and their populations.
Organised by Dr Heather Koldewey and Alison Shaw, ZSL
Speaker(s):

Cindy J.G. van Damme, Wageningen IMARES, IJmuiden, Netherlands | talks
Professor Sarah Wanless, Centre for Ecology and Hydrology, Banchory, UK | talks | www
Neil Garrick-Maidment, Executive Director, The Seahorse Trust, UK | talks | www


Date and Time:

12 February 2008 at 6:00 pm

Duration:


1 hour 30 minutes

Venue:


London Zoo's Meeting Rooms
Regent's Park (Outer Circle)
London
NW1 4RY
0207 449 6227
http://www.zsl.org/science/scientific-meetings
Show map



Organised by:


The Zoological Society of London
See other talks organised by The Zoological Society of London...

Tickets:

Admission is free and everyone is welcome!

Available from:

There will be a 3-course dinner with the speakers following this Scientific Meeting. For further information or to book places, please contact joy.hayward@zsl.org or call 020 7449 6227.

Additional Information:

If you would like to be added to our e-mailing list for future meetings, please contact joy.hayward@zsl.org
Register to tell a friend about this lecture.
Comments
If you would like to comment about this lecture, please register here.