The Frozen Ark Project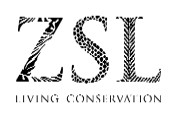 The Frozen Ark is a global innovative conservation project that has taken on the ambitious task of preserving genetic material from the world's endangered species before they go extinct.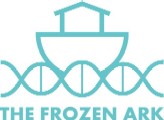 Animal species are dying out at a rate exceeded only during the three greatest environmental disasters in the history of the world. The project aims to ensure that the information of millions of years of evolution is not lost, that future scientists will have the knowledge of the world's lost animals and that genetic material will be available to aid captive breeding programmes.
The Frozen Ark is collecting, preserving and storing tissue, DNA, viable somatic cells and where possible, the gametes and embryos, from the many thousands of vertebrate and invertebrate species expected to disappear within the next few decades. Samples are being obtained from captive breeding programmes, from zoos and aquaria and from wild populations. The project, which has been set up as a charity, is being coordinated from the University of Nottingham with major input from ZSL and the Natural History Museum. A growing number of Consortium Members of The Frozen Ark in the UK and around the world are setting up their own national Frozen Arks. A key component will be to establish a global database of what species already exist in established collections and which species are most urgently in need of collection.
If this genetic resource is not preserved, vast amounts of information about an animal's relationships, evolution, genetics, development, and ecology will be irreplaceably lost, captive breeding programmes will fail due to a lack of genetic diversity and the possibility of bring back extinct animals as future technologies allow will no longer be a future option.
Organised by Professor Bill Holt, Institute of Zoology, ZSL



Register to tell a friend about this lecture.
Comments
If you would like to comment about this lecture, please register here.