Avian Reintroduction Biology: current issues for science and management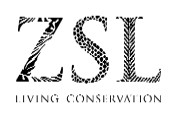 A 2-day symposium. Invited speakers will present their expert opinions on a range of topics that encompass current priorities in avian reintroduction biology.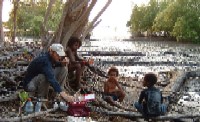 Reintroduction is a widespread technique for conservation of endangered species. It is highly visible and has tangible outcomes easily grasped by people in the short term. This often results in translocation becoming a showcase for conservation; proof that we are attempting something, and a way to generate public support and involvement.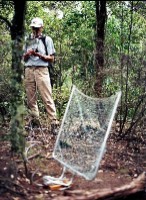 Birds are the major taxa in reintroduction projects globally, and provide excellent examples of the significant advances and failures that reintroduction practitioners have made. The overall success of bird reintroduction campaigns is often poor. Reintroduction practice has evolved with little scientific rigour and poorly established monitoring and reporting protocols. The result is we often fail to learn from our mistakes. Conservation science is increasingly addressing this issue and scientists involved in reintroduction procedures have a responsibility to coordinate and advance the expertise generated through their involvement.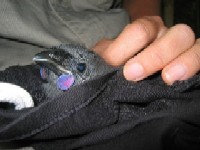 Of additional benefit is the wide scientific base reintroductions draw from. However, this raises its own problems. Wildlife ecologists, population modellers, geneticists, animal husbandry professionals, and veterinarians all contribute expertise with often differing, and sometimes conflicting, goals and approaches. There is a desperate need to coordinate our thinking across these disciplines to promote a stronger knowledge base for more efficient and successful reintroductions in the future. Our aim is to bring experts from these various fields together to present and discuss their views and answer questions about how to create a unified reintroduction framework.
Organised by Dr John Ewen, Professor Doug Armstrong, Kevin Parker & Dr Phil Seddon.
IMAGE CREDITS: working with birds and locals: Phill Cassey; Robin Trap: Andrew Coffey; kokako: John Ewen.
For further details or to book your place, please see www.zsl.org/science/scientific-meetings/ or contact Joy Hayward, Scientific Meetings Coordinator, Zoological Society of London, Regent's Park, London NW1 4RY; tel: +44 (0) 207 449 6227; fax: +44 (0) 207 449 6411; e-mail: joy.hayward@zsl.org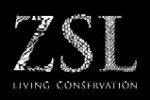 Speaker(s):

Doug Armstrong, Massey University, New Zealand | talks | www
John Ewen, Institute of Zoology, ZSL UK | talks | www
Kevin Parker, Massey University, New Zealand | talks | www
Philip Seddon, University of Otago, New Zealand | talks | www
full details of speakers can be found at | talks | www


Date and Time:

9 May 2008 at 9:00 am

Duration:


Full Day

Venue:


London Zoo's Meeting Rooms
Regent's Park (Outer Circle)
London
NW1 4RY
0207 449 6227
http://www.zsl.org/science/scientific-meetings
Show map



Organised by:


The Zoological Society of London
See other talks organised by The Zoological Society of London...

Tickets:

£120 for both days; £70 per day. For ZSL Members & students, admission is £60 and £35 respectively

Available from:

This is a two day symposium to be held on Thursday 8th and Friday 9th May. Tickets must be booked in advance and can be purchased from Joy Hayward, Scientific Meetings Coordinator joy.hayward@zsl.org or call 0207 449 6227 for further details. Lunch is included in ticket; we are also hosting a dinner on the Thursday evening. Tickets are £40 per person extra and must be booked in advance.

Additional Information:

If you would like to be added to our e-mailing list for future meetings, please contact joy.hayward@zsl.org
Register to tell a friend about this lecture.
Comments
If you would like to comment about this lecture, please register here.