Battle of Ideas Festival 2007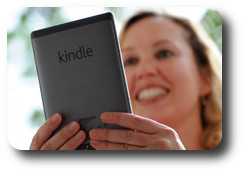 70 events with over 200 speakers debating the key issues of our time. Topics include: Arts, International Relations, Education, Science, New Technologies and Design.
The Battle of Ideas www.battleofideas.org.uk is a two-day festival of social, political and cultural discussion taking place in London, 27-28th October 2007.
Bigger than ever before, choose from 70 debates, featuring over 200 speakers and over 1,000 expected attendees, forming what Professor Sir Bernard Crick called "the most interesting, diverse, serious and argumentative audience imaginable".
Are you willing to challenge and be challenged in a space where ideas can be argued for and fought over without constraint? Then join us at the Battle of Ideas. Free speech allowed!
Debates include:
The resurrection of religion, Recycling is a waste of time, Friendship or networking? Should art change the world? Is Britain a nation of sporting losers? Ethical foreign policy after Blair, The new heresies, What is education for?, The age of the metropolis, Whatever happened to serious TV? and Should Creationism be taught?
This year's strands examine cutting-edge debates around Africa, Science, Music and New Technologies.
Speakers include: David Aaronovitch, Claire Fox, Christopher Frayling, Frank Furedi, Mike Hulme, Mick Hume, Nicolette Jones, Barb Jungr, Nicholas Kenyon CBE, Ruth MacKernan, Esther Rantzen, Ray Tallis, Matthew Taylor, David Willets and many more.
As the festival has sold out for two years running, we urge you to get tickets as soon as possible: www.battleofideas.org.uk. The event is held at the Royal College of Art, Kensington Gore, London and is organised by the Institute of Ideas in conjunction with BT, The Times, ESRC and Pfizer, alongside many other partners and sponsors.
Register to tell a friend about this lecture.
Comments
If you would like to comment about this lecture, please register here.