THE FAULKES TELESCOPE PROJECT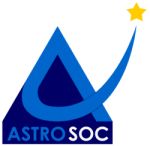 Part of our public lecture series the use of robotic Faulkes telescope will be discussed
The 8th Talk in our Patrick Moore Lecture Series (a.k.a. Talk, Tea and Telescope) is given by Dr Paul Roche (Cardiff University) about the wonderful Faulkes Telescope. The talk will be followed by night sky observing and hopefully some remote observing on the Faulkes telescope.
The Las Cumbres Observatory Global Telescope Network (LCOGTN) is an
independent, non-profit private operating foundation based in Santa
Barbara, California, that is building a global network of remotely
operated telescopes, to be used for both educational and scientific
research purposes. LCOGTN operates the largest telescopes in the world
partially, but consistently, devoted to astronomy education. LCOGTN is
building a global network of 18 × 1-meter diameter telescopes (the
Research Network - 18 'scopes in total) in clusters of 3 at each of 6
observatory sites. It will initially deploy clusters of 4 × 0.4m diameter
telescopes at 7 observatory sites (the Education Network -28 'scopes in
total) distributed around the world, over the next few years.
Register to tell a friend about this lecture.
Comments
If you would like to comment about this lecture, please register here.