Exploring the first biotechnologies: Cheese and Bread making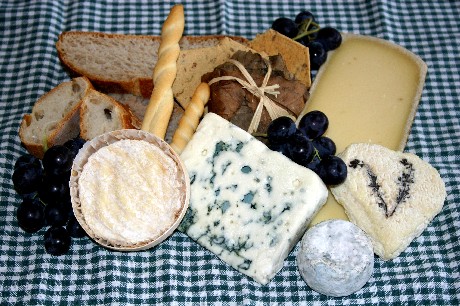 Come and listen to two scientists working to improve the perfect way to end a meal: bread and cheese…
For thousands of years, men have been perfecting the recipes for two of their most traditional foods, bread and cheese. But behind the cheese and bread production, up to date scientific questions are emerging: what are the factors leading to complex flavours, smooth texture and new colours typical of ripened cheeses? What happens in the making of bread at the molecular level?
Following the success of last year's Christmas edition dedicated to chocolate and wine, come and listen to two scientists working to improve the perfect way to end a meal…
Professor Eric Spinnler (AgroParisTech) will tell us how the microbial ecosystems of soft cheeses can enhance the gourmet experience while Professor Peter Belton (University of East Anglia) will explore some of the modern ideas about the uniqueness of gluten in successful bread making.
Followed by drinks
On 4th December 2007, 6pm at Chandos House, 2 Queen Anne Street, London W1G 9LQ (Tube station: Oxford Circus)
Free registration on event@ambascience.co.uk. Please visit our website : www.ambascience.co.uk
We would be very grateful if you could pass on this information to whoever might be interested in this seminar.
Register to tell a friend about this lecture.
Comments
If you would like to comment about this lecture, please register here.