Uzbekistan: repression and lack of democracy in Central Asia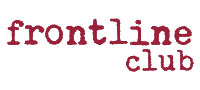 Media Talk on Uzbekistan
Following the murder of outspoken Uzbek journalist Alisher Saipov, we look at this Central Asian country which has won notoriety for its human rights abuses and repression.
With Craig Murray (former British Ambassador in Uzbekistan), Natalia Antelava (BBC Central Asia correspondent – via phone link), Shahida Tulaganova (Uzbek journalist) and Michael Andersen (Journalist and filmmaker). Others – TBC. Moderated by James Nixey (Chatham House).
Register to tell a friend about this lecture.
Comments
If you would like to comment about this lecture, please register here.