Britain's Mature Elm Trees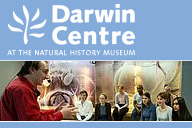 The challenge to save Britain's Elm trees from extinction
Magnificent, mature elms are no longer a common sight in the British countryside. Those that remain are the survivors of the devastating effect of Dutch Elm Disease which dramatically changed the British
landscape in the 1970s. Through the Elm Map Project naturalists are working to record Britain's mature elms, which support many species of insects, mosses, lichens and fungi. Join Museum botanist Dr Fred Rumsey and Jill Butler from The Woodland Trust to discover the importance of these remarkable trees for UK Biodiversity, and find out what work is being done to secure their future. Owen Plunkett (Ramblers' Association) will be showing how they are identifying and mapping elms and Libby Symon (Conservation Foundation) will be describing an ongoing project to grow cuttings from elm tree 'survivors'.
Register to tell a friend about this lecture.
Comments
If you would like to comment about this lecture, please register here.