Insight with Matthew Green- In Search of Africa's Most Wanted War Criminal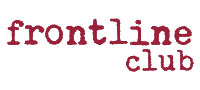 West Africa Correspondent for the Financial Times, Former East Africa reporter for Reuters and author of The Wizard of the Nile, Matthew Green talks about General Joseph Kony.
Captivated by the myths that surround General Kony, Green headed into the war zone to try and track him down. His investigation took him through a landscape littered with refugees and teenage war veterans, international peacemakers and government officials, witch doctors and missionaries. Slowly he moved closer and closer to unveiling the truth about this infamous and elusive general.
Register to tell a friend about this lecture.
Comments
If you would like to comment about this lecture, please register here.