LAGB Annual Meeting 2004: University of Surrey Roehampton (day 3 of 4)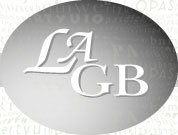 The annual meeting of the Linguistics Association of Great Britain, with talks on a wide range of topics in linguistics.
A four-day conference (from 30th August until 2nd September) featuring several special events, including two invited speakers and an invited Language Tutorial.
The Henry Sweet Lecture 2004 entitled 'Unborrowable' areal traits will be delivered by Marianne Mithun (University of California, Santa Barbara) on the evening of 30th August.
There will be a Workshop on Contact, borrowability, and typology, related to the Henry Sweet lecture, and organised by Yaron Matras (University of Manchester) and April McMahon (University of Sheffield) on the afternoon of 30th August.
The Linguistics Association Lecture 2004 on Null subjects, ellipsis and empty categories will be delivered by Anders Holmberg (University of Durham) on 2nd September.
There will be a special, themed session on the topic of Null subjects, ellipsis and empty categories, related to the Linguistics Association Lecture.
There will be a Language Tutorial on the language Michif, given by Peter Bakker (University of Aarhus).
There will be a session on Teaching linguistics to students of Modern Languages organised by the LAGB's Education Committee, featuring Paul Rowlett (University of Salford) and Florence Myles (University of Southampton).
Register to tell a friend about this lecture.
Comments
If you would like to comment about this lecture, please register here.