Understanding IP Rights in Foreign Markets (session1): A Guide to Licensing TV programmes and format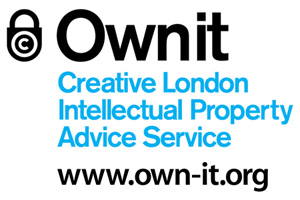 Date: Thursday 29 May 2008
Time: 6-8pm followed by drinks from 8-8.45pm
Location:
01zero-one
Westminster Kingsway College
Peter Street
off Berwick Street
Soho
London
W1F OHS
Admission: FREE
Please register and book online to reserve your place http://www.own-it.org/members/register.asp
Given the rapid growth of television in much of Asia triggered by deregulation and newer technologies of cable and satellite, an opportunity now exists in markets such as India for UK broadcast content. But UK content providers must understand the Indian IPR environment and the cultural context in order to address the market.
Estimates coming out of India suggest that by 2010, India will have 90 million cable and satellite TV households, of which 37 million will be digital fee paying subscribers. The India broadcast industry is expected to be the biggest beneficiary of this growth. This growth points to a very attractive market in the near term, which should warrant the interest of UK content providers.
This seminar will address the audience's concern for IPR transgression in India and raise awareness of what IPR is in India, the value and parameters for transacting it and the mechanisms for enforcing IPR contracts.
Topics covered include
· Licensing finished programmes for broadcast
· Adaptation of television formats
· International co-production within broadcast
· Impetus for illegal cloning and how to police this within contracts. For example, a licensing format of 'Who Wants to be a Millionaire' was a great success in India but this success spawned unlicensed clones among rival channels.
· Can producers of unlicensed clones take legal action in India?
· Structure of IPR deals in India - can UK producers share in ad funded deals, etc?
· What sort of programmes do succeed in India? Do audiences need to be anglophile in their tastes?
· Co-production – hybridisation of UK/global content for local tastes – what are the IPR implications and economics?
Guest Speaker:
Richard Parsons, BBC Head of Commercial Affairs
will address attendees on issues facing the export of intellectual property. A highly experienced commercial lawyer, Richard has been closely involved in the BBC's India business operations and can offer a wealth of first hand experience in this area.
Keith Moses, International Trade Advisor at UK Trade and Investment
specialising in the creative industries will be on hand to answer queries.
Other speakers to be announced shortly.
For directions please go here:http://tinyurl.com/ywqg2y
Please register and book online to reserve your place http://www.own-it.org/members/register.asp
Speaker(s):

Date and Time:

29 May 2008 at 6:00 pm

Duration:


2 hours

Venue:


01zero-one
Westminster Kingsway College
Peter Street (off Berwick Street)
London
W1F OHS


Show map



Organised by:


Tickets:

Free

Available from:

Register online at
http://www.own-it.org/events/details/?eventId=237

Additional Information:

You must register on the Own It website to reserve a place.
Register to tell a friend about this lecture.
Comments
If you would like to comment about this lecture, please register here.