Forgotten Season: Screening - Juarez, City of Dreams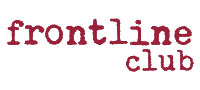 This documentary looks at what life is like for those living in one of Mexico's most violent and unstable cities
Fri 22nd August, 7.30pm Price: £8.00
Followed by Q&A with director Alex Tweddle and cameraman James Buck
Situated across the Rio Grande from the US city of El Paso, Texas, Ciudad Juarez is one of the largest border towns on earth with one million desperately poor and maligned inhabitants. Documentary filmmaker Alex Tweddle and cameraman James Buck travel through the city to find out why people flock to the city and what life is like for those living in one of Mexico's most violent and unstable cities.
People flock to the city daily from inland Mexico, but why so many? To work in the poorly paid US based factories or maquiladoras as they are locally known; to illegally cross the border into the US in search of the American dream; to traffic drugs for the Juarez Cartel, one of Mexico's most powerful drug gangs; or maybe it's just to murder!
They say that if you want to rape and murder a young girl and get away with it, then come to Juarez; then this truly will be your 'City of Dreams.'
Speaker(s):

Director Alex Tweddle | talks


Date and Time:

22 August 2008 at 7:30 pm

Duration:


1 hour 30 minutes

Venue:


Frontline Club
13 Norfolk Place
London
W2 1QJ
+44 (0)20 7479 8950
http://www.frontlineclub.com

More at Frontline Club...

Tickets:

£8.00

Available from:

http://www.frontlineclub.com

Additional Information:

Frontline is a media club that uniquely combines eating, drinking and thinking. A three-minute walk from Paddington Station, spread over three stripped wooden floors, it has a private clubroom for members, and a restaurant and forum space open to the public.
Register to tell a friend about this lecture.
Comments
If you would like to comment about this lecture, please register here.