Media Talk: Understanding Somalia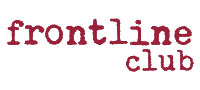 Somalia is a country beset by violence, instability and famine. Our panel explains what led to this situation and asks what the future holds for this so-called 'failed state'.
Chaired by Martin Plaut (BBC)
Ioan Lewis (LSE and author)
Awale Kullane (New Somali Youth League)
Tom Quinn (MSF)
Khadija Ali via skype (Somali peace activist)
Juliana Ruhfus (Al Jazeera)
Somalia is a country beset by violence, instability and famine. Ranked 161 out of 163 countries on the Human Development Index and without an effective government since 1991, clan politics dominate this so-called "failed state". The humanitarian crisis has reached record levels in recent months, exacerbated by the global food crisis and the constant danger that aid agencies face in distributing food.
With wars and insurgencies raging internally and externally, at least fifteen national reconciliation conferences have been convened since 1991. Yet the current Transition Federal Government (TFG) is struggling to bring the peace and stability that Somalia so badly needs and only has effective control over parts of the country.
What is the future of this war-ravaged and poverty-stricken country and what are its chances for an effective government? And what can be done to ensure that a humanitarian crisis on a massive scale is avoided and that Somalia remains open to aid workers and international assistance?
Speaker(s):

Journalist Martin Plaut | talks


Date and Time:

2 September 2008 at 7:30 pm

Duration:


1 hour 30 minutes

Venue:


Frontline Club
13 Norfolk Place
London
W2 1QJ
+44 (0)20 7479 8950
http://www.frontlineclub.com

More at Frontline Club...

Tickets:

£10.00

Available from:

http://www.frontlineclub.com

Additional Information:

Frontline is a media club that uniquely combines eating, drinking and thinking. A three-minute walk from Paddington Station, spread over three stripped wooden floors, it has a private clubroom for members, and a restaurant and forum space open to the public.
Register to tell a friend about this lecture.
Comments
If you would like to comment about this lecture, please register here.