[re]Quiz – A Legal Quiz on Re-using and Recycling Design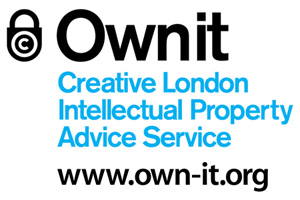 Have an entertaining evening while improving your awareness of Intellectual Property Rights in the first ever IPR 'pub quiz'.
Take part in the first ever IPR 'pub' quiz in the Design Council. The questions are based on interesting legal case studies surrounding the re-use of other people's design and material. You can test your current knowledge and have an entertaining evening while improving your awareness of Intellectual Property Rights. Once all teams have submitted their completed forms our legal expert will go through all case studies and award the team with the most correct answers a bottle of champagne.
As a designer you can play a vital role in encouraging consumers to live a more sustainable lifestyle. Not only can you use resources that are renewable you can also re-use other people's material such as packaging. But how can you avoid legal pitfalls, how far can you go when re-cycling design and material? This interactive and most entertaining workshop delivered by Own-it in conjunction with [re]design will give you a good understanding of the legal issues you need to be aware of when choosing to design for a greener future.
Topics covered include:
- What are the consequences from a legal perspective when re-using other people's material (such as packaging, plastic bags, newspaper, photographs etc.) for your design?
- Can you re-use found material where the design of the found object is an integral part of the new design?
- Do you have to clear rights before using other people's 'designed' material in your own work? What are the boundaries?
- What can you do if you can't trace the author of a creative work but would like to use the 'found object' in your piece?
Quizmaster: Sarah Johnson, [re]design
Legal Expert: tbc
The workshop is part of Greengaged hosted by the Design Council. Greengaged is organised in co-operation with the London Design Festival.
Speaker(s):

Sarah Johnson | talks


Date and Time:

16 September 2008 at 6:30 pm

Duration:


2 hours 30 minutes

Venue:


The Design Council
34 Bow Street
London
WC2E 7DL
+44 20 74 20 52 00
http://www.design-council.org.uk/
Show map



Organised by:


Tickets:

Free

Available from:

Places are limited so register online to reserve one at
http://www.own-it.org/events/details/?eventId=273

Additional Information:

You must register on the Own-it website to reserve a place: http://www.own-it.org/admin/event.asp?eventId=273
Register to tell a friend about this lecture.
Comments
If you would like to comment about this lecture, please register here.