Insight with Philippe Sands: Torture Team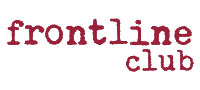 Olenka Frenkiel (BBC) speak to the international lawyer about his new book Torture Team, which is an investigation into America's use of torture in interrogations as part of the 'war on terror'
Philippe Sands investigates in his new book Torture Team - how the Rumsfeld Memo - a Memo signed by Donald Rumsfeld in 2002 that listed eighteen techniques of interrogation which defied international definitions of torture - set the stage for a divergence from the Geneva Convention and the Torture Convention.
The Rumsfeld Memo authorised the controversial interrogation practices that went on to be used in Guantanamo, Afghanistan, Abu Ghraib and elsewhere, as part of the policy of extraordinary rendition. From his behind-the-scenes vantage point, Phillipe Sands investigates and is able to hold the individual gatekeepers in the Bush administration to account, for their failure to safeguard international law.
Philippe Sands is an international lawyer and a professor of law at University College London. He is the author of Lawless World and is frequently a commentator on news and current affairs programmes including CNN, MSNBC, and BBC World Service. He has been involved in many leading international cases, including those involving the treatment of British detainees at Guantanamo Bay.
Speaker(s):

Date and Time:

23 September 2008 at 7:30 pm

Duration:


1 hour 30 minutes

Venue:


Frontline Club
13 Norfolk Place
London
W2 1QJ
+44 (0)20 7479 8950
http://www.frontlineclub.com

More at Frontline Club...

Tickets:

£10.00

Available from:

http://www.frontlineclub.com

Additional Information:

Frontline is a media club that uniquely combines eating, drinking and thinking. A three-minute walk from Paddington Station, spread over three stripped wooden floors, it has a private clubroom for members, and a restaurant and forum space open to the public.
Register to tell a friend about this lecture.
Comments
If you would like to comment about this lecture, please register here.