Media Talk - Independence in the Caucasus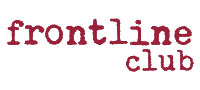 With the world's eyes on the Caucasus, and the breakaway states of South Ossetia and Abkhazia, we reflect on the wider implications of the recent crisis between Russia and Georgia
Chaired by Kim Sengupta (The Independent)
Pavel Andreev (RIA Novosti)
Oksana Antonenko (IISS)
Damien McElroy (The Telegraph)
With the world's eyes on the Caucasus, and the breakaway states of South Ossetia and Abkhazia, we reflect on the wider implications of the recent crisis between Russia and Georgia. While Russia is falling out of favour with NATO and Europe, and condemned by the US over the invasion of its neighbour, Georgia has the full support of the West, has been given $1bn by the US to aid reconstruction and is being encouraged to join NATO.
With Russia and Georgia still at loggerheads and Saakashvili being dubbed a "political corpse" by Dmitry Medvedev, the stage looks set for a frosty relationship between Russia and the West. Is this the beginning of a new Cold War? Is the West right to support Georgia so wholeheartedly or did Kosovo's recently declared independence set a precedent for the newly-formed breakaway states?
Pavel Andreev is deputy bureau chief of the Russian News and Information agency - RIA Novosti - in London and is a graduate of the Moscow State University of International Relations. He worked at the Russian Embassy in London for two years before joining RIA Novosti in 2006.
Oksana Antonenko is a senior fellow at the International Institute for Strategic Studies. Ms. Antonenko co-edited the book Russia and the European Union: Prospects for a New Relationship and in 2005 she facilitated two meetings between Georgian and South Ossetian senior officials and experts with the aim of promoting conflict resolution in the Georgian-South Ossetian conflict.
Damien McElroy has been Foreign Affairs Correspondent for the Daily Telegraph since 2006. Prior to that he was on the Sunday Telegraph and has been posted in Istanbul and Beijing in his ten years working with the Telegraph. He covered the recent conflict in Georgia.
Kim Sengupta is the defence and diplomatic correspondent at The Independent
Speaker(s):

Journalist Kim Sengupta | talks


Date and Time:

24 September 2008 at 7:30 pm

Duration:


1 hour 30 minutes

Venue:


Frontline Club
13 Norfolk Place
London
W2 1QJ
+44 (0)20 7479 8950
http://www.frontlineclub.com

More at Frontline Club...

Tickets:

£10.00

Available from:

http://www.frontlineclub.com

Additional Information:

Frontline is a media club that uniquely combines eating, drinking and thinking. A three-minute walk from Paddington Station, spread over three stripped wooden floors, it has a private clubroom for members, and a restaurant and forum space open to the public.
Register to tell a friend about this lecture.
Comments
If you would like to comment about this lecture, please register here.