The climate change threat to corals - a ZSL Scientific Meeting
Threats to the future of coral reefs include overfishing, coastal development, pollution and mass-bleaching. Combine these threats with increasing global temperatures and the likely effects of an increase in levels of carbon dioxide dissolved in the oceans and the future looks bleak for coral reefs...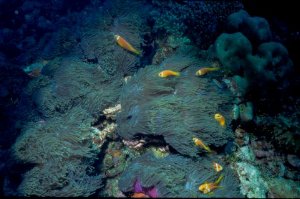 Tropical coral reefs have the highest species diversity of all marine ecosystems. They are also a critical source of food for over a billion people and provide other important services to mankind especially through coastal protection.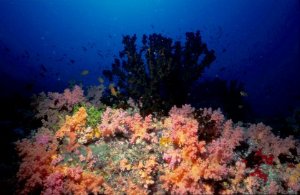 Reef-building corals, however, are in trouble. Overfishing of reef associated species, destructive fishing practices, coastal development and pollution have severely degraded reefs worldwide and significantly decreased their resilience to disease and the impacts of climate change.
In 1998 the world's first mass-bleaching event occurred, killing in one stroke an estimated 16% of all the world's coral reefs. Increasing global temperatures resulting from increases in anthropogenic carbon dioxide and other greenhouse gases means that the frequency of such events will increase in the next 50 to 100 years.
The oceans are also absorbing much of this excess carbon dioxide, making them more acidic and lowering the concentration in seawater of aragonite, the form of calcium carbonate that corals build their skeletons from. This is already reducing the rate of reef growth and is likely to severely impact both tropical and deep-sea coral reefs in the near future.
Leading experts will present the latest findings on the current state of reef-building corals and coral reefs and what must be done now to save them for future generations.
CORAL images © Alex D. Rogers
Organised by Paul Pearce-Kelly, Senior Curator, ZSL and Dr Alex Rogers, Institute of Zoology, ZSL.
Register to tell a friend about this lecture.
Comments
If you would like to comment about this lecture, please register here.