Can a robot evolve to demonstrate creative drawing behaviour?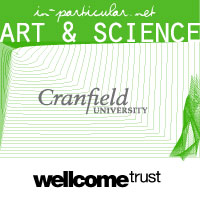 An artists experiences of working in close collaboration with scientists
Paul Brown – Artist, Visiting Professor at the Centre for Computational Neuroscience and Robotics and Department of Informatics, University of Sussex, UK. Chair of the Computer Arts Society (CAS).
Paul Brown is an artist who has closely collaborated throughout his career with scientists and engineers. He discovered computers at the Cybernetic Serendipity exhibition held at the ICA in London in 1968 and he is now recognised as one of the early pioneers of computational and generative art. At the Slade School of Art in the 1970's he and his colleagues were lucky to have one of the first computers systems in an art school (a Data General Nova 2) and their work into cellular automata, deterministic non-linear systems and related phenomena is now being recognised as one root of the scientific discipline of artificial life. Brown will illustrate this history and discuss his own work including his latest project – the DrawBots – that is attempting to use evolutionary robotics to create drawing automata that have their own personal style. He will also describe his experience of working in close collaboration with scientists, the various kinds of relationship and will speculate on best practice.
Register to tell a friend about this lecture.
Comments
If you would like to comment about this lecture, please register here.