Media Talk: The Rise of the British Jihad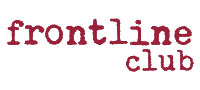 Richard Watson (BBC Newsnight) presents the results of his major investigation into the rise of extremism in Britain
Chaired by Richard Watson (BBC)
David Henshaw (Undercover Mosque)
Abdullah Anas (former mujahid)
Others to be confirmed
MI5 says that some 4000 British Muslim extremists are a threat to national security and that another major terrorist attack is not a question of 'if' but 'when'. The investigative journalist Richard Watson, who has been at the forefront of reporting terrorism and extremism for BBC Newsnight, presents the results of his major investigation into the rise of extremism in Britain, which has just been published by Granta.
David Henshaw is the executive producer of Channel 4's Dispatches: Undercover Mosque films.
Abdullah Anas went to Afghanistan to fight with the Mujaheddin in 1983. He remained there until 1992. He was a founder of the "Office of Services", forerunner of Al-Qaeda and knew Osama Bin Laden well. He married the daughter of Sheikh Abdullah Azzam, leader of the "Afghan Arab" fighters, and became the closest friend amongst the Arabs to Ahmed Massoud, the Mujaheddin leader who became head of the Northern Alliance. Anas is on the council in exile of the Algerian political party Islamic Salvation Front (FIS), and lives in London, having gained political asylum and British citizenship.
Richard Watson is the BBC's Newsnight correspondent
Speaker(s):

Journalist Richard Watson | talks


Date and Time:

30 October 2008 at 7:30 pm

Duration:


1 hour 30 minutes

Venue:


Frontline Club
13 Norfolk Place
London
W2 1QJ
+44 (0)20 7479 8950
http://www.frontlineclub.com

More at Frontline Club...

Tickets:

£10.00

Available from:

http://www.frontlineclub.com

Additional Information:

Frontline is a media club that uniquely combines eating, drinking and thinking. A three-minute walk from Paddington Station, spread over three stripped wooden floors, it has a private clubroom for members, and a restaurant and forum space open to the public.
Register to tell a friend about this lecture.
Comments
If you would like to comment about this lecture, please register here.