Preview Screening: Child Miners - A Film by Rodrigo Vazquez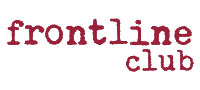 Child Miners is a poignant observational documentary from acclaimed director Rodrigo Vazquez that follows the plight of two young Bolivian tin miners
Child Miners is a poignant observational documentary from acclaimed director Rodrigo Vazquez (Inside Hamas, Bolivia, Looking for the Revolution) that follows the plight of two young Bolivian tin miners. Jorge and Alex are two of 3,000 children working in Bolivia´s tin mines. This film follows their lives as they struggle to survive on less than one dollar a day while fighting against hunger and silicosis, the miners disease. It is set against the backdrop of the country's newly elected indigenous president, Evo Morales, a man of principle who promises to improve the lives of ordinary Bolivians. The question is, will his promises ring true for the two young miners?
Director, Vazquez states:
"I filmed child miners Alex Choque and Jorge Mollinedo in December 2005, when Bolivia's first indigenous President Evo Morales won the elections with the promise of transforming poor people's lives. Evo promised to give miners a better life by re-nationalizing the industry.
Jorge's father has contracted silicosis, the 'miners' disease' and now is out of work, so Jorge had to increase his work load to keep bringing food to the house, thus increasing the chances of becoming ill like his father. Newly-arrived Cuban doctors sent by Evo's government establish that Jorge has begun developing the "miner's disease" and advised him to stop working immediately. But now more than ever, Jorge needs to keep working."
Length: 45 mins
Directed and Produced by: Rodrigo Vazquez
2008, Argentina/UK
Speaker(s):

Director Rodrigo Vazquez | talks


Date and Time:

23 January 2009 at 7:00 pm

Duration:


1 hour 30 minutes

Venue:


Frontline Club
13 Norfolk Place
London
W2 1QJ
+44 (0)20 7479 8950
http://www.frontlineclub.com

More at Frontline Club...

Tickets:

£8.00

Available from:

http://www.frontlineclub.com

Additional Information:

Frontline is a media club that uniquely combines eating, drinking and thinking. A three-minute walk from Paddington Station, spread over three stripped wooden floors, it has a private clubroom for members, and a restaurant and forum space open to the public.
Register to tell a friend about this lecture.
Comments
If you would like to comment about this lecture, please register here.