The American Presidency: George W Bush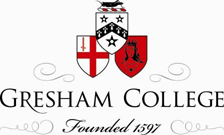 An overview and assessment of the younger Bush's presidency.
The Presidency of the younger Bush will be forever marked by the trauma of Iraq.
The war in Iraq was, however, a product of the Bush Doctrine developed after the terrorist attacks of 9/11.
Does this Doctrine have any merit? Will it survive the departure of Bush from the White House - or is it just a repeat performance of the errors which led America into Vietnam?
http://www.gresham.ac.uk/event.asp?PageId=45&EventId=858
Register to tell a friend about this lecture.
Comments
If you would like to comment about this lecture, please register here.