Should governments promote happiness?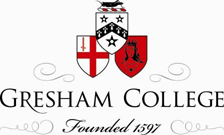 The meeting of psychology and economics.
Traditional economics is founded on a mistake: that income can be equated for happiness as the ultimate aim of government.
It is long overdue that we start rethinking how governments and economists should work, because the aim of public policy should be to make people happier.
In this lecture, Lord Layard will explain the foundations of why income is a poor approximation for happiness, as has been shown by modern psychological research. The next question to be addressed will then be of how governments should change in order to take these findings into account and make the world a better place in which to live.
Perhaps it is not only initiatives such as psychological therapy for the depressed and counselling for children, but also things such as taxation that might play an important role in governments promoting happiness.
http://www.gresham.ac.uk/event.asp?PageId=45&EventId=860
Register to tell a friend about this lecture.
Comments
If you would like to comment about this lecture, please register here.