BOOKS LAUNCH EVENT: Pernille Spence / Cornelia Sollfrank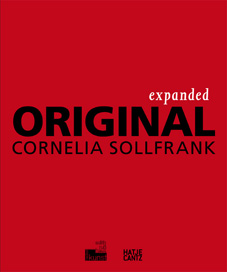 HERE NOW, THERE NOW, Pernille Spence + EXPANDED ORIGINAL, Cornelia Sollfrank
We invite you to the launch of two books. 'Here Now There Now', documents the results of a 2008 project devised by DJCAD Lecturer Pernille Spence. 'Expanded Original' is a monograph on the work of DJCAD PhD researcher Cornelia Sollfrank.
An image between two paragraphs (better for big images)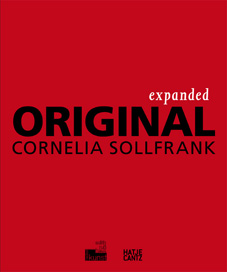 HERE NOW, THERE NOW: Over 3 days during June 2008 a series of unannounced performances and text works appeared alongside railway lines from Aberdeen to Dundee, Dundee to Edinburgh and Edinburgh to Glasgow. Here Now, There Now was devised by Pernille Spence and was the culmination of a Scottish Arts Council Creative Scotland Award 2006. A book documenting this event has now been published with essays by Jenny Brownrigg, Anthony Schrag and Raman Mundair, and a short film has also been produced by Peter Richardson and Robert Page. Pernille Spence is an artist based in Dundee and currently lectures at Duncan of Jordanstone College of Art & Design.Further info on Here Now, There Now can be found at www.herenowtherenow.org ISBN 978-0-9562161-0-6 / £5 at book launch, otherwise retailing £5.99
EXPANDED ORIGINAL: Cornelia Sollfrank has explored the worldwide communication networks since the nineties and made a particular name for herself as a pioneer of net.art with her net.art generator project, an art producing "Internet machine." In her work Cornelia Sollfrank investigates the concept of originality that is central to western art and its conceptual and media- induced expansions. Essential for her artistic research are methods such as appropriation, repetition and collage, as well as acting out such different roles as: hacker, cyberfeminist, researcher, activist, entrepreneur, thief, peeper or trick- shot artist. Her continuous questioning of traditional models of authorship and originality determines Sollfrank's conflictual – and productive – relationship to copyright and concepts of intellectual property. This book, with essays by Sabine Himmelsbach, Jacob Lillemose, Silke Wenk, Rahel Puffert, Gerald Raunig and Cornelia Sollfrank, gathers recent projects by the German artist, including the Internet- based software Déjà Vu: First Plagiarism Detection Software for Fine Arts, developed especially for the Edith Russ Site for Media Art. Artist monograph, Ed. Sabine Himmelsbach, Edith Russ Site for Media Art, Oldenburg 2009, Hatje Cantz Verlag, Ostfildern, Germany ISBN 978-3-7757-2390-9
cornelia sollfrank
http://artwarez.org
Register to tell a friend about this lecture.
Comments
If you would like to comment about this lecture, please register here.