The Institute of Engineering and Technology Kelvin Lecture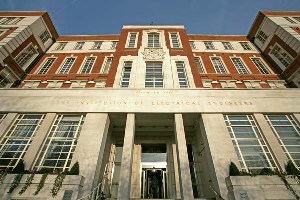 To be advised
A Brief History of the Lecture
In February 1908, shortly after Kelvin's death on 17 December 1907, the IEE Kelvin Memorial Committee recommended 'the establishment of a Kelvin Lectureship' whereby a Kelvin Lecture was to be delivered annually for a fee of £25. So, the Kelvin Lecture was founded in 1908 as a memorial to William Thomson, Lord Kelvin (1824–1907), former President (1874, 1889 and 1907, dying in the post) and Honorary Member of IEE.
Born in Belfast, Lord Kelvin was Professor of Natural Philosophy at the University of Glasgow 1846–99. He is particularly remembered for his work on heat and electricity, including introducing the Kelvin Temperature Scale, a temperature scale having an absolute zero below which temperatures do not exist. The importance of the discoveries and improvements that he made in connection with the transmission of messages by submarine cables led to his establishment as a leading authority in this field. He also discovered the Thomson effect in thermoelectricity: that if a temperature difference exists between any two points of a current-carrying conductor, heat is either evolved or absorbed depending upon the material. In addition, Kelvin invented the reflecting galvanometer and the siphon recorder, an instrument by which telegraphic messages are recorded in ink fed from a siphon.
The first Kelvin Lecture was given by past President Silvanus P Thompson (who also later had a lecture series established in his name) on 30 April 1908, on The Life and Work of Lord Kelvin. Subsequent Kelvin Lectures have included some the most distinguished British scientists. Electricity and Matter was discussed by Sir Ernest Rutherford in 1922; Electric Forces and Quanta by Professor J H Jeans in 1925; The Mechanics of the Electric Field by Sir J J Thomson in 1926 and The Architecture of the Solid State by Professor W L Bragg in 1931. In 2009 Professor Sir John Pendry had the honour of giving the 100th Kelvin Lecture at Savoy Place and the Kelvin Gallery of the University of Glasgow on Creating the Invisibility Cloak: New Horizons in Electromagnetism.
Register to tell a friend about this lecture.
Comments
If you would like to comment about this lecture, please register here.