Regenerative Medicine against Ageing: Can it be Comprehensive Enough?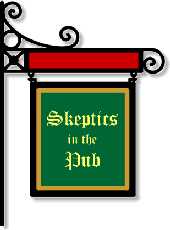 Dr Aubrey de Grey on how to extend your life.
The relevance of nearly all biogerontology research to combating ageing is restricted to the potential for slowing down the accumulation of molecular and cellular damage that eventually leads to age-related ill-health. Meanwhile, regenerative medicine has been progressing rapidly and is nearing clinical applicability to a wide range of specific conditions.
I argue that we are approaching the point where regenerative medicine can be used against ageing. This would entail not retarding but actually reversing the accumulation of damage. If successful, this would obviously be a far more valuable technology than mere slowing of ageing. However, in order to be successful it must be comprehensive, and some aspects of aging may seem impossible to address in this way. I shall survey the main examples and argue that the ones which contribute to age-related ill-health are, in fact, realistic targets of regenerative interventions.
Dr. Aubrey de Grey is a biomedical gerontologist based in Cambridge, UK, and is the Chief Science Officer of SENS Foundation, a non-profit charity dedicated to combating the ageing process. He is also Editor-in-Chief of Rejuvenation Research, the world's highest-impact peer-reviewed journal focused on intervention in ageing. His research interests encompass the causes of all the accumulating and eventually pathogenic molceular and cellular side-effects of metabolism ("damage") that constitute mammalian aging and the design of interventions to repair and/or obviate that damage. He has developed a possibly comprehensive plan for such repair, termed Strategies for Engineered Negligible Senescence (SENS), which breaks aging down into seven major classes of damage and identifies detailed approaches to addressing each one. A key aspect of SENS is that it can potentially extend healthy lifespan without limit, even though these repair processes will probably never be perfect, as the repair only needs to approach perfection rapidly enough to keep the overall level of damage below pathogenic levels. Dr. de Grey has termed this required rate of improvement of repair therapies "longevity escape velocity".
Speaker(s):

Date and Time:

17 August 2009 at 7:30 pm

Duration:


3 hours

Venue:


The Penderels Oak
283 High Holborn
London
WC1V 7HP
020 7242 5669

Show map



Organised by:


The Skeptic Magazine
See other talks organised by The Skeptic Magazine...

Tickets:

£2 donation

Available from:

Register here:
http://skeptic.org.uk/events/details/?xref=18

Additional Information:

Please book via the web-form. The talk takes part on a licensed premises. You must be 18 years or over to attend. You may be required to prove your age. Please bring valid ID with you.
Register to tell a friend about this lecture.
Comments
If you would like to comment about this lecture, please register here.