Voodoo Histories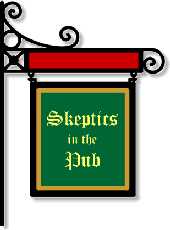 David Aaronovitch on how conspiracies shape history
Conspiracy theories abound and are the product of the educated classes. Even the most ridiculous forgery – the anti- Semitic Protocols of the Elders of Zion – was reproduced and believed by scholars and businessmen from Henry Ford in the 1920s to the Hamas leader and paediatrician Abdel-Aziz Rantisi, in the early 21st century.
The development of so-called "revisionist history" from theories accusing President Roosevelt of foreknowledge of the attack on Pearl Harbor (one of whose advocates has been the novelist Gore Vidal) to Holocaust denial. David will examine the need, when iconic figures such as Kennedy, Monroe or Princess Diana are killed, to construct an overarching explanation that mitigates the pain and anxiety of their loss. It shows what happens when, as in the case of Diana, conspiracy theories actually make it as far as a court of law.
David Aaronovitch is an award-winning journalist, who has worked in radio, television and newspapers in the United Kingdom since the early 1980s. He lives in Hampstead, north London, with his wife and three daughters. His first book, Paddling to Jerusalem, won the Madoc prize for travel literature in 2001.
He started his media career in television, working as a producer on ITV's Weekend World, and The BBC's On The Record. He has previously written for The Guardian, The Observer and The Independent, winning numerous accolades, including Columnist of the Year 2003 and the Orwell prize for journalism in 2001. As a broadcaster he has appearanced on the satirical TV current affairs programme Have I Got News For You and made radio broadcasts on historical topics. David is currently a regular columnist for The Times. David's latest book is Voodoo Histories: The Role of the Conspiracy Theory in Shaping Modern History.
Speaker(s):

Date and Time:

21 September 2009 at 7:30 pm

Duration:


3 hours

Venue:


The Penderels Oak
283 High Holborn
London
WC1V 7HP
020 7242 5669

Show map



Organised by:


The Skeptic Magazine
See other talks organised by The Skeptic Magazine...

Tickets:

£2 donation

Available from:

http://skeptic.org.uk/events/details/?xref=16

Additional Information:

Please book via the web-form. The talk takes part on a licensed premises. You must be 18 years or over to attend. You may be required to prove your age. Please bring valid ID with you.
Register to tell a friend about this lecture.
Comments
If you would like to comment about this lecture, please register here.