Wergeld: Crime and the compensation culture in medieval England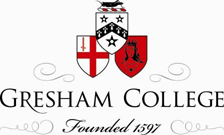 An uncovering of the history of 'compensation culture', which is older than you might think.
Wergeld is the payment demanded of a person who has killed someone. That is, until the 9th century when it was replaced by capital punishment. The history of 'compensation culture' is older than some might think.
http://www.gresham.ac.uk/event.asp?PageId=45&EventId=951
Register to tell a friend about this lecture.
Comments
If you would like to comment about this lecture, please register here.