The Defeat of Napoleon, 1806-1815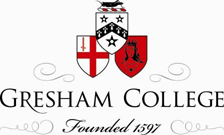 A lecture investigating and explaining the disintegration of Napoleon's Empire.
In 1810 Napoleon's France ruled or controlled the greater part of Europe. Five years later, his Empire had crumbled into ruins. This lecture explores the reasons for his victories and later defeat, assesses his impact on Europe, and addresses the question of why decades of warfare were followed in 1815 by a prolonged period of peace, placing the negotiations at Vienna in a global as well as a European context.
http://www.gresham.ac.uk/event.asp?PageId=45&EventId=953
Register to tell a friend about this lecture.
Comments
If you would like to comment about this lecture, please register here.