What's a woman worth? The maintenance law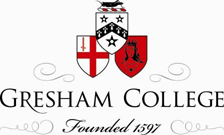 Is maintenance law fair, or is it in conflict with feminism?
When it comes to the division of assets and income after divorce, England and Wales have sweeping laws. London is called the divorce capital of Europe, and English judges have transformed parliamentary law on maintenance to favour women. There is disagreement about the impact of modern gender equality. Is it fair that a husband should undertake a lifelong obligation to keep his wife on marriage, regardless of behaviour and changes in women's status? Should spouses be free to make their own maintenance arrangements?
For more information, please visit the event's page on our website:
http://www.gresham.ac.uk/event.asp?PageId=45&EventId=955
Register to tell a friend about this lecture.
Comments
If you would like to comment about this lecture, please register here.