Arctic Ocean State Changes: National interests and common interests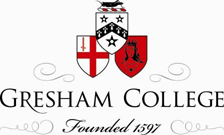 Investigating the Government solutions for the Arctic Ocean, navigating between the political and the environmental.
Government solutions for the Arctic Ocean involve the integration of science diplomacy tools (notably ecosystem-based management) with recognition of international space and common interests for the lasting benefit of all humankind.
Dr Paul Berkman is a Distinquished Fulbright Scholar and Head of the Arctic Ocean Geopolitics Programme at the Scott Polar Research Institute, University of Cambridge.
For more information, please visit the event's page on our website:
http://www.gresham.ac.uk/event.asp?PageId=45&EventId=956
Register to tell a friend about this lecture.
Comments
If you would like to comment about this lecture, please register here.