Braille and the History of Blindness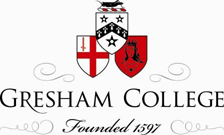 200 years since his birth, this lecture offers the story of Louis Braille and the history of blindness.
This year is the 200th anniversary of the birth of Louis Braille. He became blind soon after an accidental injury aged three and despite the odds went on to develop a tactile system of reading that has become famous throughout the world. This lecture will explore the cultural history of blindness and the story of Braille. The role of modern organisations dealing with helping the blind and visually impaired will be described.
For more information, please visit the event's page on our website:
http://www.gresham.ac.uk/event.asp?PageId=45&EventId=927
Register to tell a friend about this lecture.
Comments
If you would like to comment about this lecture, please register here.