Child Psychiatry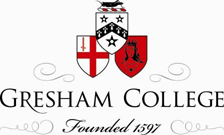 Are the rising levels of ADHD and autism real conditions or misattributions of ills in modern society?
Our understanding of child mental health has changed over the years as attitudes towards children has changed. Children are not solely immature adults who need protection and care; they have increasingly been seen as active, responsive agents who can develop mental illnesses from inside themselves.
Correspondingly, diagnoses such as depression, autism, dyslexia and ADHD have shown dramatic increases in the last few years. Is society creating more disorders? What has happened to parenting? Are diagnoses such as ADHD and autism really increasing? Are they real conditions or misattributions of ills in the schools and the families of modern societies? What can be done?
This is part of a special series of lectures in collaboration with the Institute of Psychiatry. The next in the series will be held on 5 May.
For more information, please visit the event's page on our website:
http://www.gresham.ac.uk/event.asp?PageId=45&EventId=986
Speaker(s):

Professor Eric Taylor | talks


Date and Time:

3 March 2010 at 1:00 pm

Duration:


1 hour

Venue:


The Museum of London
London Wall
London
EC2Y 5HN


Show map



Organised by:


Gresham College
See other talks organised by Gresham College...

Tickets:

Free

Available from:

Additional Information:

No reservations are required.
The event will be run on a "First come, first served" basis.
Register to tell a friend about this lecture.
Comments
If you would like to comment about this lecture, please register here.