Michael Schudson On Journalism and Democracy: Tocqueville's Interesting Error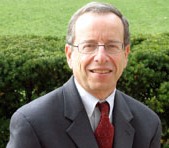 On Journalism and Democracy: Tocqueville's Interesting Error
Speaker: Prof. Michael Schudson - Columbia University
Discussant: Dr. Natalie Fenton - Goldsmiths College
Dear All,
The Centre for the Study of Democracy (Department of Politics and International Relations, University of Westminster)
kindly invites you to the forthcoming seminar:
On Journalism and Democracy: Tocqueville's Interesting Error
Speaker: Prof. Michael Schudson - Columbia University Graduate School of Journalism
Discussant: Dr. Natalie Fenton - Goldsmiths College, University of London
Date: Wednesday, February 3rd, 2010, 6:00 pm
Venue: Boardroom, Regent Street Campus, University of Westminster, 309 Regent Street, London W1B 2UW. Nearest tube: Oxford Circus
This event is part of Media and Democracy: Promises and Failures, A 2010 Seminar Series organised by Giovanni Navarria and John Keane
Spaces are limited RSVP to Giovanni Navarria at: giovanninavarria@gmail.com
For more information download the attached easy-to-print pdf leaflet or see below
Abstract
Alexis de Tocqueville suggested that America in 1831 had so many more newspapers than France or other European nations because the country had so many governmental units and people needed a way to inform themselves to participate in local political affairs. But despite his brilliance, Tocqueville was wrong on this point and it was just an early example of attributing a greater role to the press in democracy than the news media merit. Journalism is one institution for holding government accountable to the public but it has to be understood in the context of the (four) others. And news can serve democracy but in a variety of ways, informing citizens about government being but one and not always the most important. Recognizing the broader ecology of accountability in a democracy is especially important today in assessing the role of journalism in the digital age.

About the speaker and the discussant
Michael Schudson is Professor of Communication at Columbia University's Graduate School of Journalism. He is author of six books and editor of two others concerning the history and sociology of the American news media, advertising, popular culture, Watergate, and cultural memory. Among his books are The Power of News (1995) The Good Citizen: A History of American Civic Life (1998) and Why Democracies Need an Unlovable Press (2008). He is the recipient of a number of honours; he has been a Guggenheim fellow, and a MacArthur Foundation "genius" fellow. In 2004, he received the Murray Edelman distinguished career award from the political communication section of the American Political Science Association and the International Communication Association. Schudson's articles have appeared in the Columbia Journalism Review, Wilson Quarterly, and The American Prospect, and he has published op-eds in The New York Times, The Washington Post, Newsday, and the Financial Times. Most recently, together with Leonard Downie, Jr. (former executive editor of The Washington Post) he wrote a report on the current state of American Journalism. The widely-discussed report entitled The Reconstruction of American Journalism was published by the Columbia Journalism Review in October 2009.

Natalie Fenton is a Reader in Media and Communications in the Department of Media and Communication, Goldsmiths, University of London where she is also Co-Director of the Goldsmiths Leverhulme Media Research Centre: Spaces, Connections, Control and Co-Director of Goldsmiths Centre for the Study of Global Media and Democracy. She has published widely on issues relating to media, politics and new media and is particularly interested in rethinking understandings of public culture, the public sphere and democracy. Her latest book, New Media, Old News: Journalism and Democracy in the Digital Age is published by Sage, 2009
Best regards
Giovanni Navarria
Research Associate,
Centre for the Study of Democracy (CSD)
Department of Politics and International Relations
University of Westminster
32-38 Wells Street,
London W1T 3UW,
United Kingdom.
Mail: giovanninavarria@gmail.com
http://www.westminster.ac.uk
www.giovanninavarria.com
Register to tell a friend about this lecture.
Comments
If you would like to comment about this lecture, please register here.