From Balkan War to World War, 1908-1918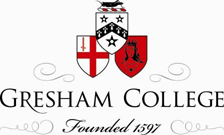 An investigation of the social milieu in which the First World War was born.
This lecture explores in broad terms the origins, of the First World War, both in terms of the aims and purposes of the main combatants, and by examining the influence of Social Darwinism and militarism, which led to a growing willingness of European states to engage in military conflict. Technological changes in warfare - notably the invention of barbed wire and the machine gun - gave the advantage to defence over attack.
The First World War became far more destructive than almost anyone had imagined, and destroyed the Europe created at the Congress of Vienna for ever.
For more information, please visit the event's page on our website:
http://www.gresham.ac.uk/event.asp?PageId=45&EventId=995
Speaker(s):

Date and Time:

22 April 2010 at 6:00 pm

Duration:


1 hour

Venue:


The Museum of London
London Wall
London
EC2Y 5HN


Show map



Organised by:


Gresham College
See other talks organised by Gresham College...

Tickets:

Free

Available from:

Additional Information:

No reservations are required.
The event will be run on a "First come, first served" basis.
Register to tell a friend about this lecture.
Comments
If you would like to comment about this lecture, please register here.