Crossing Borders: The Illegal Trade in Endangered Species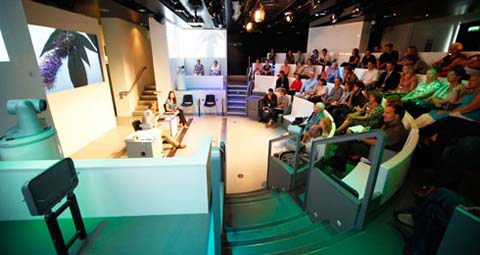 Discover more about the illegal trade in endangered species and what's being done to stop it.
Allegedly worth more than the arms trade, the illegal trade in endangered animals and plants is an ongoing threat to species survival and conservation. Across the world, organisations and individuals are involved in uncovering illegal operations, intercepting smuggled goods and putting an end to this devastating trade.
This March, the international body responsible for regulating the trade of endangered animals and plants (CITES) will bring together 175 governments in Qatar to discuss measures urgently needed to tackle illegal wildlife trade and protect the livelihoods of the rural poor.
But what is being traded and why is it happening? Can endangered animals be traded legally, and what impact could illegal trading have on species extinction? Join us as we discuss some of the key issues in the illegal trade of endangered wildlife. Discover the variety of species that are being traded across the globe and closer to home. See specimens and items that have been confiscated on entering the UK, and hear what Defra Animal Health and law enforcement agencies are doing to crack down on illegal trade.
Tickets £6 each. Please book online at www.nhmshop.co.uk/tickets or phone 020 7942 5555.
Speaker(s):

Richard Sabin | talks | www
Nevin Hunter | talks
Rob Parry-Jones | talks


Date and Time:

25 March 2010 at 7:00 pm

Duration:


2 hours

Venue:


Nature Live in the Attenborough Studio
Natural History Museum
Cromwell Road
London
SW7 5BD
020 7942 6032
http://www.nhm.ac.uk/nature-live
Show map



Organised by:


Tickets:

£6

Available from:

Please book online at www.nhmshop.co.uk/tickets or phone 020 7942 5555.

Additional Information:

Entrance is via the Darwin Centre, on Queens Gate.
Register to tell a friend about this lecture.
Comments
If you would like to comment about this lecture, please register here.