Philosophy Cafe Film Evening - Beyond the Tipping Point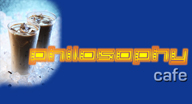 How does the way we imagine the future change how we think and act today?
A showing of the film "Beyond the Tipping Point" (dir Stefan Skrimshire, UK 2010, 30 mins).
Beyond The Tipping Point invites us to consider this question by exploring attitudes to climate change. The imagery of "tipping points", drawn originally from scientific research, has increasingly influenced the way politicians, activists, and journalists imagine how greenhouse gas emissions might have irreversible and unpredictable effects on global climate.
But what effect might this way of thinking about the future have on the prospects for mitigating climate change now? Does it galvanise action, or induce despair?
Join us at Milkwood Gallery for a screening of the film, followed by discussion of the issues it raises, and beginning with a wine reception at 7.30pm.
Please note: space is limited, so to reserve a place(s), please send an email, stating numbers, to grovesc1@cf.ac.uk
Register to tell a friend about this lecture.
Comments
If you would like to comment about this lecture, please register here.