An environmental mascot for Britain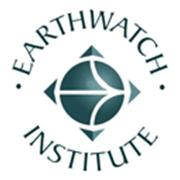 An exhilarating evening full of light-hearted quips and hard science as our outstanding line-up of speakers do all it takes to have their mascot reign supreme.
The annual Earthwatch debate is once again set to inspire and delight you this October, as a prestigious line-up of speakers go head to head in a battle to choose an environmental mascot for Britain.
Expect a lively and informative contest, chaired by Bloomberg Television's Andrea Catherwood when our five expert speakers take to the stage at the Royal Geographical Society.
Join Dr George McGavin, winner of the 2008 Earthwatch 'Irreplaceable Species' debate, BBC Lost Lands presenter and Honorary Research Associate at the Oxford University Museum of Natural History;
Writer, campaigner and independent environmental advisor, Tony Juniper;
Earthwatch's own Senior Research Manager for Oceans Dr Samantha Burgess;
Director of the Royal Botanic Gardens, Kew, Professor Stephen Hopper and
Keeper of Botany at London's Natural History Museum Dr Johannes Vogel
As they go head-to-head to find a species which both represents the UK's invaluable natural heritage, but also the British people's inimitable spirit, persuading you the audience that their chosen species is vital to ecosystem health and British social and cultural identity.
Get your free ticket today, and cast your vote for the winning species.
Speaker(s):

Dr George McGavin | talks
Mr Tony Juniper | talks | www
Dr Samantha Burgess | talks
Professor Stephen Hopper | talks | www
Dr Johannes Vogel | talks


Date and Time:

14 October 2010 at 6:00 pm

Duration:


3 hours

Venue:


Royal Geographical Society
1 Kensington Gore
London
SW7 2AR
020 7501 3000
http://www.rgs.org
Show map



Organised by:


Tickets:

Free

Available from:

Register for a free tickets at http://www.earthwatch.org/europe/debate

Additional Information:

http://www.earthwatch.org/europe/debate
Register to tell a friend about this lecture.
Comments
If you would like to comment about this lecture, please register here.